Le Dakini Lhassa Mani La Barjea

Breeder & Owner
Sabine Egenolf - Jackson
25,5 cm
Jugendsiegerin Ostthüringen 2013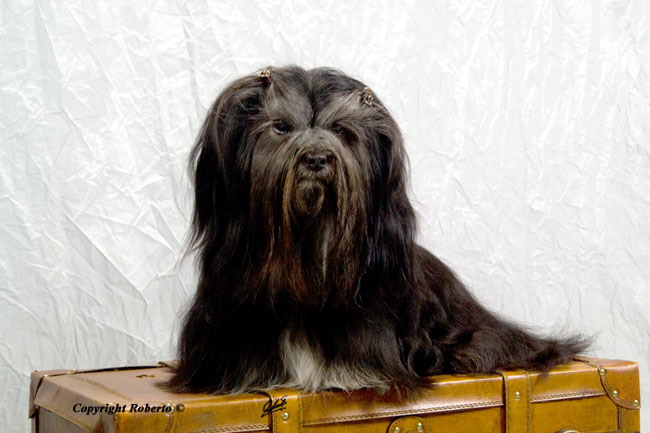 Elli, last daugther I keept from my beautiful Xsini. Elli is a beautiful mix of her parents.
She has her fathers beautiful head, eyes and this ever happy nature and her mothers great heart and soul!
She is a bit slower developing, like her father Turbo, but excellent over all.
One reason I could not resist in keeping her!
Pedigree
Mischief Barjea ' s Turbo Get R Done

Barjea's Viper

Kimikmischief Put It Together

Barjea's Show & Tell

Mischiefs Susie Q

Marlo Lorel Mischief's Joker

Mischief ' s Marlo Funny Girl

Nice Choice Isnt She Lovely

Barjea Mai Ling Panda

Barjea Mischief Falcore

Barjea Mai Ling Summer Wind

Soleydan High Hopes

Chic Choix Marlon Brando

Chic Choix Parti Gal Sal