News 2008

Chic Choix Parti Dream aka Lumi gave birth to five beautiful
little puppies on 25th November 2008!
It's 4 Males and 1 Female!
Congratulations to Lumi and the Lemos familiy!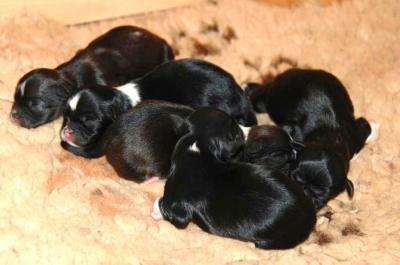 New puppy pictures at age 6 weeks, see G-litter . . .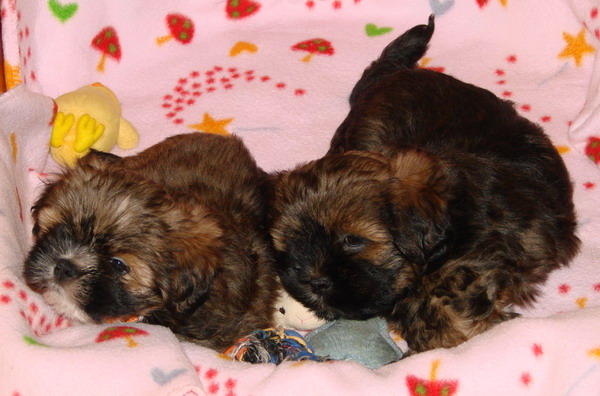 Thank you Christine for coming over !

Our Puppies have been born September 30th !
JCh. VDH/KTR Tienschan's Pha-lam x Ch. Chakpori's Melody

Pictures can be seen at Puppies G-Litter!

Happy little Lhasafamily !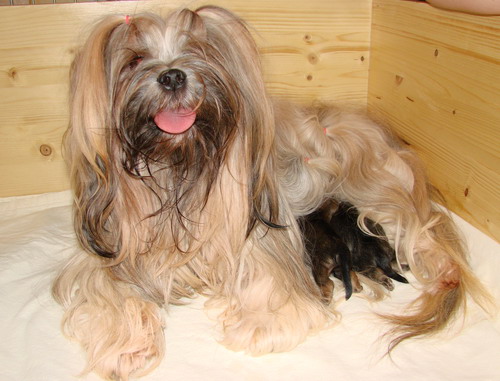 We are very happy to announce !
Josie gave birth to two beautiful, healthy boys !
More pictures soon to come!

Mating
We expect a litter of puppies around the
end of April 2008 !
El Minja's Josie x Barjea's BMW


updated 16th February 2008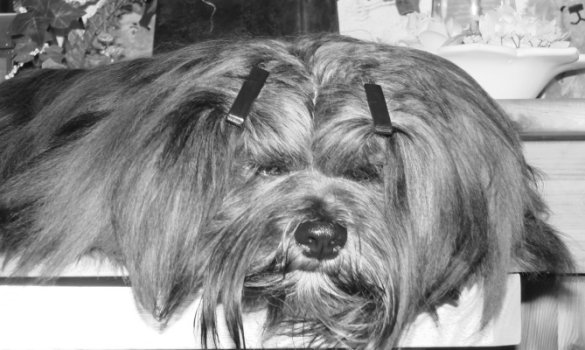 Pha - lam has been X-rayed
for HD with best result . . . . HD A !

updated 19th January 2008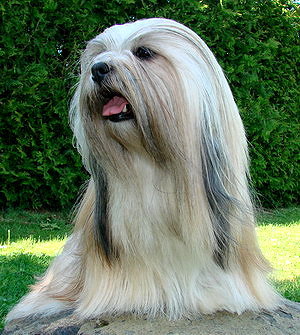 On Saturday 19th of January 2008 our dogs have been to the
international CACIB Nürnberg!
Tienschan's Pha-lam V 2, res. CAC, res. VDH
Le Dakini Lhassa De-ni Enaya Barjea V 2, res. CAC, res. VDH
Nice Choice Isnt She Lovely won her class V 1, CAC, VDH, res. CACIB
Xsini now is German Champion VDH ! ! ! ( fulfilled )
We are very proud of her ! ! !